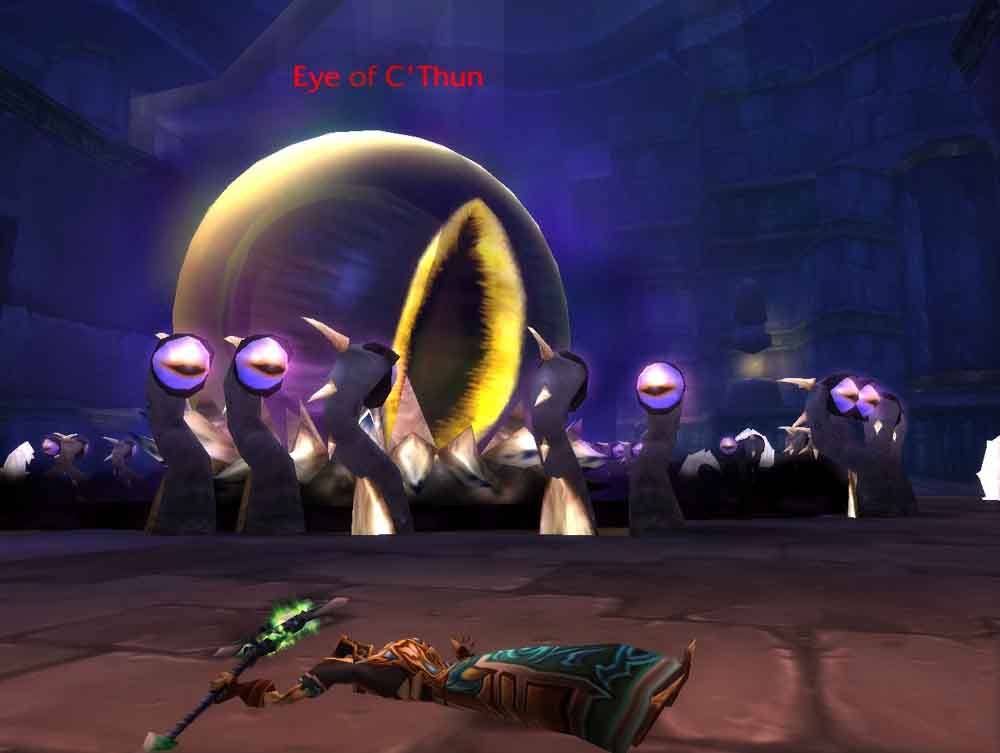 Of min/maxing! After my trip into naxx, I began looking around at other tanks who have broken the 26k health barrier that I've been slamming my head against like a bee caught inside a car window. I look at one tank, "oh, he's got +24 stam enchanted on both his rings! where can I get that?" Enchanter only. "Hey, he's got an extra socket on his gear, where'd he get that?" Blacksmithing only. "Wow, that's an awesome trinket!" Jewelcrafting only. "He's got essence of gossamer!" 9 Hadronox kills later, I've got 6 pairs of grotto mist gloves, and zero essences.
That made me sad. So I decided to ditch the money train of mining/skinning, and powerlevel the money sink of blacksmithing/jewelcrafting. I figure that with the six extra sockets I can finagle out of that, plus the three +41 stam gems, I can throw on an extra 2k health or so.
To help ease the cost of the transition, I activated my bank alt. My bank alt is actually a
level 61 blood spec Death Knight
. I found that four free 12 slot bags is nice for a first bank. I gave him mining and enchanting, and let him loose upon the world. I mine the mats with Czernobög, and send them to Dammer, Dammer crafts them and sends them back to Czernobög, who then DEs them. My goal is to get Blacksmithing and Jewelcrafting up to 400 before the next raid lockout period. This is the grindiest grind that ever ground the ground, and before you mention it, yes, I am exalted with the Argent Dawn.